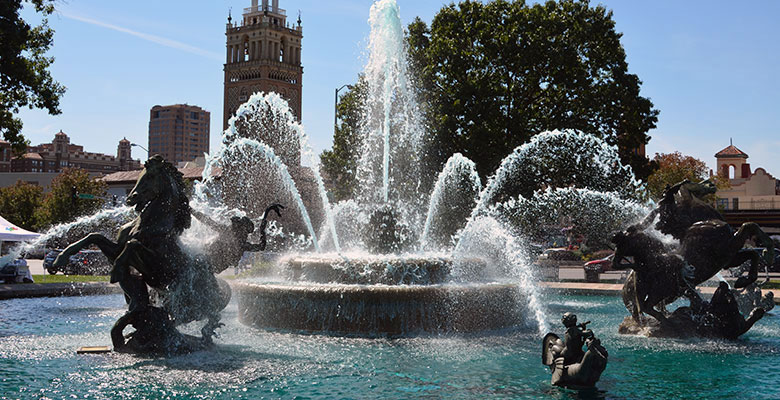 Rowe Neurology Institute, Kansas City Neurologists treating headaches, sleep problems, back and neck pain, multiple sclerosis, alzheimer's disease, seizures and more.
Our personal and coordinated care will find the root cause of your condition and help you get better.
Request an Appointment
We serve the greater Kansas City area.
Visit us at our location in Johnson County or in North Kansas City - whichever is most convenient for you!
Price transparency and low-cost testing.
Hospitals & chains typically drive up medical costs for the identical care. But, we are independent and only have your interests in mind. We are upfront with prices and offer in-house testing at a lower-cost.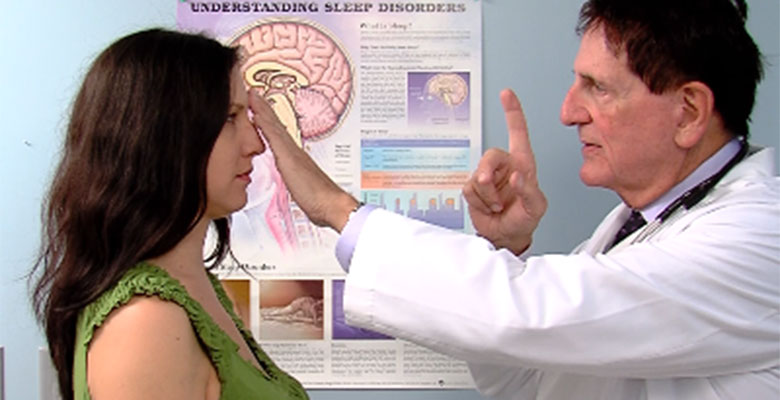 Comprehensive, personal, caring and coordinated neurological care. We work with all hospitals and accept most insurance.
We don't just give you one more pill — we find the root cause of your condition and provide you with the right treatment.
Being independent means no facility fees or restrictive referrals that are typical of hospital chains.
All ancillary testing and services are provided under our roof, ensuring seamless communication regarding your care.
Our team approach to care allows each of our neurologists to sub-specialize, providing you with an expert in every disease area.
We do tests right, the first time. MRIs, EMG, EEG, Sleep Lab — we control our own tools and optimize them for each patient.
Our dedication to research and clinical trials keeps us ahead of the curve so we can deliver the most cutting-edge care.
Learn More About Us
We provide the fullest array of neurological services in Kansas City.
At the RNI Kansas City Neurologists provide personal, caring and comprehensive Neurology services under one roof.
We find the root cause – we don't just give you one more pill.
An Independent Neurology Institute - without the facility fees and restrictive referrals of hospital chains.
Seamless communication - with all ancillary services under one roof.
We control our own tools - configured ideally for our patients. This includes low cost open MRI, EMG, EEG, and Sleep Lab.
We see patients from Coast to Coast - with easy access to MCI and other airports.

Two locations serving Greater Kansas City.
See map

RNI is built around research.
Learn more
Insist on RNI.
New Patients seen in 3 days.
High deductible? Make every dollar count.
---
Insist on RNI to treat:
Headache
RNI is the best clinic in Kansas City for treatment of stubborn migraines.
Did you know that sleep and neck problems are major headache triggers? We identify those and other triggers and investigate their root cause before reaching for the script pad.
Original research into migraine helps us avoid the overuse of drugs.
Physical therapists who specialize in headaches and how to treat them.
Sleep Disorders
Our Nationally Accredited Sleep Disorders Center helps people every day with insomnia, fatigue, and sleep apnea.
Break the pills-and-caffeine cycle.
Home and In-Lab Sleep studies available at both our Lenexa, KS, and North Kansas City clinics, to find the root cause of your sleep disorder
We are sleep doctors, and show you your sleep study results and what they mean for you.
For patients with CPAP, we track compliance. CPAP and surgery are not the only answers.
Multiple Sclerosis
Coordinated care is crucial for MS patients. We closely track each patient's disease and tailor their therapy. And we don't blame everything on MS.
Accurate diagnosis and monitoring of disease is critical for treatment success and optimal quality of life.
Our Physical therapists specialize in MS issues like mobility and balance.
RNI is a clinical trial center for MS in Kansas City.
RNI conducts original research into MS.
General Neurology
We offer the fullest array of subspecialty neurological testing and diagnosis of any neurology clinic in Kansas City.
Equipment is cost-effective and optimized for neurology, including our open low cost MRI.
We do tests correctly to answer neurologic questions the first time, because one size doesn't fit all. We explain results clearly to patients, and always go over their MRI's with them.
We have on-site EEG and Video Monitoring to evaluate seizures and spells
Acute Back & Neck Pain – We are expert in diagnosis and therapy of low back and neck pain, and rarely recommend surgery. RNI physical therapists teach patients how to stay pain-free and avoid unnecessary surgery.
Memory loss and neuropsychology evaluation
Alzheimer's Disease, Memory Loss, Dementia, and Neuropsychological Evaluation Center
Memory loss and problems with concentration can be caused by many factors and diseases including:
Sleep disorders and medication effects
Stroke and vascular disease
Alzheimer's Disease
Fronto-temproal Lobar Degeneration
Cancer
Metabolic deficiencies
Polypharmacy
Seizures
Evaluation often includes imaging with MRI of the memory sructures, neurophychological evaluation, EEG, and other tests.
Neurology of Hypermobility Center
The neurology complications of hypermobility syndrome (a relatively severe form of which is Ehlers-Danlos syndrome), have been recognized recently by Dr. Rowe as the following triad of symptoms:
Joint hypermobility and pain, including neck pain, back pain, and headache, often misdiagnosed as fibromyalgia
"Dysautonomia " or problems with the "automatic" nervous system that provoke dizziness and problems with blood pressure regulation (POTS, or Postural Orthostatic Tachycardia Syndrome), GI problems, sweating abnormalities, red hands and feet, and sometimes endometriosis.
Fatigue with sleep disturbances including problems going to sleep or staying asleep or feeling tired no matter how much sleep you get.
This syndrome is often misdiagnosed as fibromyalgia and treated with NSAIDs and antidepressants
What is coordinated care?
It takes a team to treat neurology patients. Do you want your team to talk to one another, or would you rather have them faxing memos back and forth all over the region or have them locked into one particular hospital system ?
No "blind spots" – Team approach lets caregivers sub-specialize, providing a true expert in every disease area.
Do tests right, the first time – We optimize our own equipment to answer neurologic questions, including MRI and x-ray imaging, EEG, EMG, and sleep lab. One size doesn't fit all.
Caregivers who live and breathe neurology – Physical therapists and nurses who care only for neurology patients, five days a week. Nurses who care only for MS patients.
State-of-the-art electronic medical records allow patients to see their own test results online, High Level PACS for image sharing and review, and digital communication with referring physicians, all help provide seamless and rapid communication with all caregivers, and help us to research previously unknown connections between neurological disorders.
by Vernon Rowe, M.D.
Dr. Rowe on Google+
RNI on Google+