Headache Team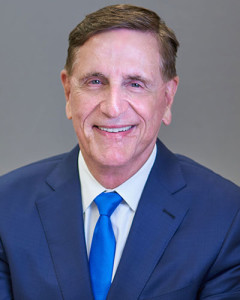 Before founding the institute in 1982, Dr. Vernon D. Rowe earned his BS and MD degrees at Duke University. He served his internship at Harborview Hospital in Seattle and obtained his neurology residency training at Johns Hopkins in Baltimore.
Rowe then served as a research associate at the National Institutes of Health in developmental neurobiology. Rowe next joined the faculty at the University of Kansas Medical School in the Department of Neurology as an associate professor. At KU he taught and mentored medical students and residents, and carried out basic research on neuron-target interactions, funded by grants from the National Institutes of Health, the Veterans Administration, and the March of Dimes Foundation. The author of numerous research publications, Rowe is currently an adjunct professor of neurology at the University of Kansas Medical School.
In addition to his work as a physician and researcher, Rowe has many skills and interests. He is a pilot, and for many years he flew in small planes and helicopters to several rural towns in Missouri and Kansas to hold neurology clinics. He is an accomplished bluegrass musician and songwriter, and has published a book of poetry.
Professional affiliations: certified in neurology and in sleep medicine, as well as electro-myography, electroencephalography, and neuro-MRI. His professional affiliations include the American Medical Association, the American Academy of Neurology, the American Academy of Sleep Medicine, the American Board of Electrodiagnostic Medicine,  the Society for Neuroscience, and the American Society for Neurochemistry. He is licensed in Missouri, Kansas, and North Carolina.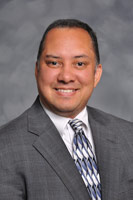 Dr. VanOwen completed his undergraduate degree at the University of Cincinnati, graduating summa cum laude, and then receive a Masters of Science at Texas Graduate School of Biomedical Sciences at Houston. He completed medical school at University of Texas Southwestern Medical School and then neurology residency at Indiana University. While at Indiana, Dr. VanOwen completed a Neurophysiology Fellowship with training in EMG, EEG and Evoked Potentials.
Dr. VanOwen is a Diplomate of the American Board of Psychiatry and Neurology with Board Certification in Neurology, Sleep Medicine and Clinical Neurophysiology.
Professional Affiliations: American Academy of Neurology, American Medical Association, American Academy of Sleep Medicine, American Association of Neuromuscular and Electrodiagnostic Medicine. Lincensure: Missouri and Kansas.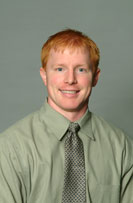 Shane Jackson graduated from Baker University with a bachelor's degree in biology. He earned his master's of science in physical therapy through Des Moines University-Osteopathic Medical Center in Des Moines, Iowa. Following his master's program, Jackson went on to earn his doctorate of physical therapy also from Des Moines University. Prior to working for Mid America Neuroscience Institute, Jackson worked for Kansas City Physical Therapy Group for four years, and held the position of Director of Physical Therapy at the North Facility, for two years.
Jackson specializes in the use of manual skills in conjunction with neuromuscular reeducation and individualized exercise prescription with the goal of correcting faulty movement patterns and restoring optimal joint mechanics. He works to educate and empower the patient to facilitate success in pain relief, obtaining patient goals, and promoting a healthy life style.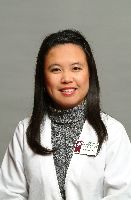 Arlene Oshea works with Dr. Vernon Rowe's team in the sleep disorders center. A native of the Philippines, Oshea graduated from the University of Missouri Kansas City's  adult nurse practitioner program. She received a bachelor's degree in nursing from the University of Kansas. She is also board certified by the American Academy of Nurse Practitioners.