Vernon Rowe, MD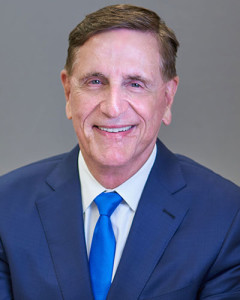 Before founding the institute in 1982, Dr. Vernon D. Rowe earned his BS and MD degrees at Duke University. He served his internship at Harborview Hospital in Seattle and obtained his neurology residency training at Johns Hopkins in Baltimore.
Rowe then served as a research associate at the National Institutes of Health in developmental neurobiology. Rowe next joined the faculty at the University of Kansas Medical School in the Department of Neurology as an associate professor. At KU he taught and mentored medical students and residents, and carried out basic research on neuron-target interactions, funded by grants from the National Institutes of Health, the Veterans Administration, and the March of Dimes Foundation. The author of numerous research publications, Rowe is currently an adjunct professor of neurology at the University of Kansas Medical School.
In addition to his work as a physician and researcher, Rowe has many skills and interests. He is a pilot, and for many years he flew in small planes and helicopters to several rural towns in Missouri and Kansas to hold neurology clinics. He is an accomplished bluegrass musician and songwriter and has published a book of poetry.
Professional affiliations: His professional affiliations include the American Medical Association, the American Academy of Neurology, the American Academy of Sleep Medicine, the American Board of Electrodiagnostic Medicine,  the Society for Neuroscience, and the American Society for Neurochemistry. He is licensed in Missouri, Kansas, North Carolina, and California.
BOARD CERTIFIED IN: NEUROLOGY by ABPN, SLEEP MEDICINE by ABSM, ELECTRODIAGNOSTIC MEDICINE by ABEM & NEUROIMAGING by UCNS
---
George Moreng, MD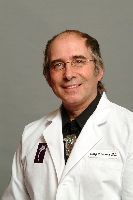 Dr. Moreng received his bachelor's and master's degrees from Texas A & M University and his medical degree from the University of Minnesota. Moreng completed an internship in internal medicine at Parkland Memorial Hospital of the University of Texas Southwestern Medical School at Dallas and a residency in neurology at Hermann Hospital of the University of Texas Medical School at Houston. Moreng also completed a one-year fellowship in neuroimaging at the Southwest Michigan M.R.I. Center of the Kalamazoo Neurologic Institute.  Moreng has been the director of the Imaging Center for Consultants in Neurology since 1983.
Professional Affiliations: American Medical Association, Metropolitan Medical Society, American Society for Neuroimaging, American Academy of Neurology.  Licensure: Missouri and Kansas.
---
Amelia Winsby, Psy.D.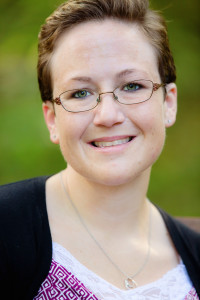 Dr. Amelia Winsby practices Clinical Neuropsychology at the Rowe Neurology Institute, conducting neuropsychological evaluations for a variety of precipitating issues, including dementia, multiple sclerosis, sleep disorders, head injuries, seizure activity and stroke/TIA. In addition to neuropsychological evaluations, Dr. Winsby is available for the following evaluations: medical-behavioral evaluations such as pre-surgical bariatric assessments and chronic pain assessments, mood and personality assessments, and behavioral assessments. Dr. Winsby also serves as an evaluator for several clinical trials run by MidAmerica Neuroscience Research Foundation.
Dr. Winsby completed a bachelor's degree in Psychology and a bachelor's degree in Applied Behavioral Sciences at the University of Kansas, in Lawrence KS. At the University of Missouri in Kansas City in the Biomedical and Health Informatics research lab, she published research related to tobacco cessation in the military. Dr. Winsby completed both her master's degree in Clinical Psychology and a doctorate degree in Clinical Psychology at Forest Institute in Springfield, Missouri. She spent her internship and residency years specializing in clinical and neurocognitive assessments, medical psychology, and integrated care. Dr. Winsby has conducted research and published in the field of bariatric psychology and has served on a peer review panel for several professional journals.
---
Abraham Rafie, MD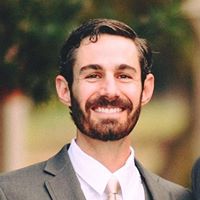 Dr. Abraham Rafie received his medical degree from the University of Texas Medical Branch in 2004.  Following an internship at the Methodist Hospital in Houston, he completed a diagnostic radiology residency at the University of Texas Health Science Center San Antonio.  In 2010, Dr. Rafie completed an emergency radiology fellowship at Brigham & Women's Hospital in Boston.  Since then Dr. Rafie has been in private practice with a mixed inpatient and outpatient practice.
---
Doug Schell, APRN, MSCN
Clinical nurse specialist Doug Schell joined the institute in 2000. He has been studying and treating disorders of the mind and brain since receiving his bachelor's degree in psychology from the University of Kansas in 1989. After earning his master's degree in nursing from the University of Texas at Austin, Schell went on to in critical care, mental health, social work, and nursing education. Schell is interested in multiple sclerosis care and is a Multiple Sclerosis Certified Nurse and a member of the International Organization of Multiple Sclerosis Nurses.
---
Arlene Oshea, APRN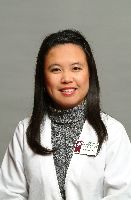 Arlene Oshea works with Dr. Vernon Rowe's team in the sleep disorders center. A native of the Philippines, Oshea graduated from the University of Missouri Kansas City's  adult nurse practitioner program. She received a bachelor's degree in nursing from the University of Kansas. She is also board certified by the American Academy of Nurse Practitioners.
---
Tammy Tubbs, BA, RT(R)(CV)(MR)
Tammy Tubbs manages the Imaging Center at Rowe Neurology Institute, where MRI, X-ray, ultrasound, and ocular coherence tomography (OCT) procedures are performed to assist the doctors in diagnosis.
Tammy earned her Radiology degree at Mercy Hospital in Des Moines, Iowa. From there she attended the Interventional Radiology School at the University of Virginia Medical Center to advance her degree. She worked at Saint Luke's Hospital in Kansas City on the stroke team, which performed interventional radiology procedures on stroke victims to greatly improve patients' future quality of life.
Tammy also became an educator in her field by starting a Special Procedures Radiology School at Saint Luke's Hospital. She became the school coordinator and taught most classes. During this time she earned her Bachelor's Degree in healthcare management.
---
Mark Varona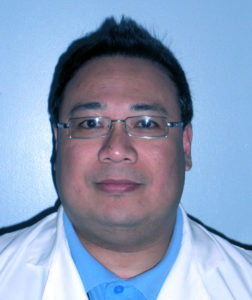 Mark Varona is the Sleep Disorder Center Manager and works closely with the physicians and nurse practitioners at Rowe Neurology Institute.  He holds Registry credentialing with both the Board of Registered Polysomnographic Technologists and The American Board of Sleep Medicine.  He is active in the field of sleep technology and his been an officer or volunteer at the state level within sleep associations.
---
John Hunter, PsyD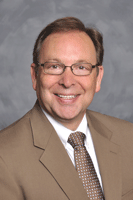 Dr. John A. Hunter is a Senior Administrator of RNI and takes a strong interest in research.  He completed his undergraduate education at CBC in Kansas City, Missouri, and graduate studies in psychology at Illinois State University and Roosevelt University in Chicago. He received his doctorate in clinical psychology from the Forest Institute in Chicago. He has managed healthcare organizations since the 1970's and has been a business consultant to both public and private companies. Prior to joining the MidAmerica Neuroscience Institute, he was the chief executive officer and hospital administrator for a hospital in Kansas City, Missouri. He has published research on multiple sclerosis, sleep, psychological assessments and stroke.
---
D. Shane Jackson, DPT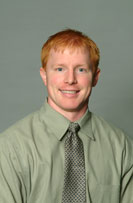 Shane Jackson graduated from Baker University with a bachelor's degree in biology. He earned his master's of science in physical therapy through Des Moines University-Osteopathic Medical Center in Des Moines, Iowa. Following his master's program, Jackson went on to earn his doctorate of physical therapy also from Des Moines University. Prior to working for Mid America Neuroscience Institute, Jackson worked for Kansas City Physical Therapy Group for four years, and held the position of Director of Physical Therapy at the North Facility, for two years.
Jackson specializes in the use of manual skills in conjunction with neuromuscular re-education and individualized exercise prescription with the goal of correcting faulty movement patterns and restoring optimal joint mechanics. He works to educate and empower the patient to facilitate success in pain relief, obtaining patient goals, and promoting a healthy lifestyle.
---
Elizabeth Rowe, PhD, MBA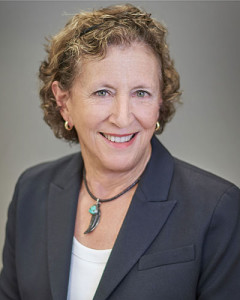 Dr. Elizabeth Rowe combines her extensive research experience in basic science and savvy business skills as a Senior Scientific Advisor for the Foundation. She believes that with the help of our community and excellent basic science research, a breakthrough in multiple sclerosis research is forthcoming.
Dr. Rowe received her B.A. and Ph.D. degrees in biochemistry at Duke University, and postdoctoral training at Johns Hopkins University and Georgetown University. She then joined the faculty at the University of Kansas Medical School and the Kansas City Veterans Administration Medical Center. She also received an M.B.A. degree from the University of Kansas. During her more than twenty years as an academic researcher in the area of alcohol-brain effects, she obtained more than $2.5 million in funding from peer-reviewed agencies including the National Institutes of Health and the Veterans Administration. She has published research and presented her work at numerous national and international meetings.
---
Leigh Kreshel, MS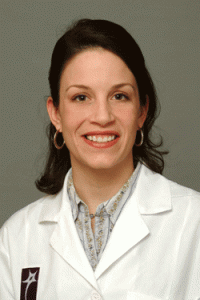 Exercise Physiologist Leigh Kreshel has a bachelor's degree in science and wellness from Wayne State College in Wayne, Nebraska and a masters in health and exercise sciences from Wake Forest University in Winston-Salem, North Carolina. She has worked at the Institute since 2004. Kreshel has participated in conducting numerous research studies.
---
Lovella Tejada Insisienmay, BS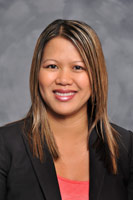 Research Assistant Lovella Tejada Insisienmay has over 10 years of diverse experience in academic research and in the biopharmaceutical environment. She has vast experience in molecular and cell biology, microbiology, histology, and other scientific technical skills. Her work has resulted in several research publications and poster presentations. Her experience in GMP/GLP environment when she worked for a Contract Research Organization (CRO) resulted in solid exposure to industries familiarizing her with the rules and regulations. Lovella's role at MidAmerica Neuroscience Research Foundation is to support the team with her technical expertise to optimize, design, and troubleshoot experimental methods and processes. Lovella earned a Bachelors of Science in Biology from the University of Missouri-Kansas City.
---