This article takes for granted that you are already aware what a slippery slope spinal surgery for back pain and neck pain can be.  Put concisely, one bad thing leads to another.  Surgery is not the "final answer" for back and neck pain. Just as injury begets weakness which begets another injury, one spine surgery frequently leads to more spine surgeries.  It's a complex topic, but at RNI we feel very strongly that the fault for this lies in the weak tissues surgery leaves behind, rather than surgery patients having worse conditions to begin with.  Click to read a fuller discussion of the risks of back surgery.  At RNI we consider it our mission to move you from the slippery slope to solid ground with the most conservative and effective therapy possible.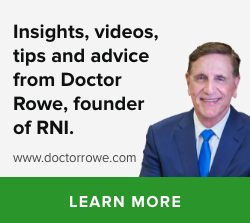 Why diagnosis by an independent neurologist is crucial in back pain and neck pain
Here are just a few reasons why you need an independent neurologist for your back pain and neck pain, like those at the RNI,–the only independent neurology institute in Kansas City.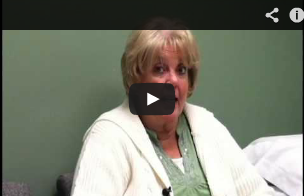 We have tried to capture the value of RNI's approach by sharing a woman's story (and video) of going from wheelchair to pain-free walking, and we hope that you will check it out.  It's quite a story, hopefully you find some inspiration in it.
Many Surgeons have an inherent "lean" toward surgery. They do order diagnostic tests like MRIs and x-rays, just like a general or family doctor can. But surgeons can't help seeing every patient through the lens of their most powerful tool: "Can surgery help this patient?" The problem is, patients don't want surgery if they can possibly avoid it. Thus, even the best surgeons see your case through a different lens than you see it yourself.
Any neurologist is highly specialized in diagnosing back pain and neck pain, and in assessing risks and treatment options. Every back pain and neck pain patient is unique, with different degrees of problems associated with a bone or disc abnormality.  A neurologist is trained to discover the causes of symptoms, as well as using EMG testing to assess the injury to nerves and whether it is reversible in the short and long term. But if a neurologist sees a patient sent by one of his or her surgical friends, and they both work in the same hospital system, then that neurologist is conflicted in his or her assessment. On the one hand he/she has a primary duty to the patient to provide the best care possible. On the other, the neurologist's salary might be paid by the hospital system, which receives compensation, as does the surgeon, when surgery is done. So we at the RNI believe it's best for a patient to see an independent neurologist, or at least one in another hospital system, to have a true and unbiased second opinion about whether surgery is necessary. In most non-emergency cases, a conservative approach is both possible and optimal.
You need the most informed and trustworthy referral to a surgeon.  An independent neurologist who has seen thousands of cases can find the best surgeon for your case.  Unfortunately, some patients can't be helped by even the best physical therapy.  Disc herniation can be too extreme, bone can build up around nerves to the point where they no longer fit through.  Neurologists at the RNI know fine surgeons they can rely on if surgery is necessary, no matter which hospital system that surgeon is in, so the RNI can frequently give a patient multiple options should they need surgery. We have a great deal of experience with all major hospital systems in the KC region, though we're independent from hospitals, so you can trust there's no financial motive at play.
Neurologists make a long-term connection with patients. Surgeons don't generally care for patients with back pain and neck pain over the long term. The last time you see a surgeon is likely at a post-op follow-up visit a month or two after surgery, long before you are fully recovered. There are a plethora of cracks to fall through later on, the most important being a return to the same posture and muscle conditioning that led to the injury in the first place.
RNI coordinates all aspects of your treatment, from diagnosis to recovery and prevention of re-injury.  We at the RNI are a tightly coordinated team of caregivers, diagnostic equipment, and facilities in order to deliver the best possible outcomes for neurology patients.  This includes an imaging center with both MRI and x-ray, and a physical therapy team that gets the majority of back patients better without surgery.  These outstanding individuals deserve their own paragraph:
Highly specialized physical therapists who follow your case from your first visit. RNI's physical therapy team gets the majority of RNI back patients better without surgery, by re-training the muscles of the hip and abdomen to support the back the way they were intended. What these physical therapists accomplish can seem like a miracle to the patients they help.
If a surgeon refers you to physical therapy at all, he'll leave it up to you to pick a physical therapist off the internet.  Not only will the therapist you find be a generalist, they will have little more to go on than a few words about the type of surgery you had.
A good neurologist will support you in the long term.  Back injuries are a long-term problem, and to fix them a great deal of commitment is required of the patient.  That commitment can keep you healthy and out of surgery, but you can't do it on your own.  RNI nurses, physicians, and physical therapists support you all along the way.
Call to inquire about your insurance, or submit an appointment request today by clicking the button below.
What can I do If I can't come to the Rowe Neurology Institute in Lenexa KS or Los Angeles?
Dr. Vernon Rowe has a web-based informational website that provides in-depth information about each of the neurological conditions that we specialize in, including informational videos like this one, with transcripts, that are unlike anything else on the web–they are NOT SPONSORED by any pharmaceutical company or other commercial entity. Go to DOCTORROWE.COM. The information provided will help you navigate your care wherever you go, with knowledge about the questions you should ask your doctor, and the tests that may be recommended, as well as some tips on how to obtain cost effective care, wherever you live.
by Vernon Rowe, M.D. –
Dr. Rowe on Google+